What to Know About an HVAC Upgrade in Your Historic Home
The Denver area is rich in historic and older residential homes. If you are the owner of a piece of history, consider yourself fortunate. But with homeownership comes unique challenges associated with antiquated or inefficient heating and cooling systems.
You and your family want to live a comfortable and energy-efficient life without ruining a historically valuable dwelling. Here's what you should know if you're contemplating a modern HVAC upgrade in your home.
Does Your Home Need an Upgrade?
Your home has withstood older heating methods this long, so why upgrade to a modern system now? Temperature and humidity extremes take their toll on inefficient climate control over time and hurt your home more than you realize.
Too high or too low levels of humidity can produce visible results throughout a home. You might notice dry, cracked wood and paint where low winter humidity leaves a mark. On the other hand, high summer humidity means softened wood, damp insulation, peeling or blistering paint, and corroded metal nails and wire lathe.
Poorly controlled temperature and humidity in your home have a marked effect on you and your family too. A cold and drafty home in the winter forces you to turn up the heat to compensate. Unfortunately, doing so increases your utility costs.
When you can see and feel the effects of an antiquated heating system, you definitely should upgrade. A modern HVAC system regulates interior temperature and humidity levels, which helps preserve valuable and historic components of your home. Plus, you'll notice a definite increase in comfort.
Why Choose a Central HVAC System?
Many older homes have dated heating mechanisms that utilize steam or hot water to provide warmth. Boilers provide hot water only for individual radiators in each room rather throughout the entire home. Most homes' systems that converted from an old-fashioned, coal-burning central system to a different fuel like oil still remain inefficient and dirty.
The results of a dated heating system are uneven, inefficient heat. For example, north-facing rooms feel colder in the winter than their south-facing counterparts.
Fortunately, a modern HVAC system overcomes common challenges associated with unequal heat distribution. A system of ducts gives you a higher level of control where interior temperature and humidity matter. A modern, programmable thermostat creates zones so you can raise the temperature for north-facing rooms without wasting energy.
What About Ductwork and Equipment Intrusion?
Homeowners who do not have a central heating system and rely on radiators are frequently concerned about where to install the necessary ductwork and other equipment a modern HVAC system requires. Your historic home actually has more room than you think. Many older homes contain special architectural features perfect for housing ductwork such as:
Exterior below-grade vaults
Mezzanines
Floor cavities
Vertical chases
Stair towers
Oversized attics
These and other insignificant spaces can house ductwork and equipment without detracting from the historic beauty of your home.
How Can I Boost My HVAC Efficiency?
Remember, your modern HVAC system may be brand new, but your 1880 Victorian is still over 125 years old. Over the years, walls shift, tiny cracks form, and window frames shrink. With a few simple adjustments and changes, you can increase the overall energy efficiency of that system within your home.
Update the attic insulation to seal cracks and holes, especially if HVAC equipment is housed here. Repair bricks, and fill in any gaps in the basement foundation to stop air and humidity from seeping in. Fireplaces that are only decorative or never used should be capped to keep warm air from escaping. Finally, caulk old windows and doors to further prevent heat from leaving your home.
L&L Heating and Air Conditioning offers many options when you want to upgrade the heating and cooling in your older home. Call us and find out more about how to improve your historic home.
View More Coupons
We're always here to help.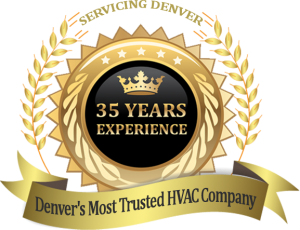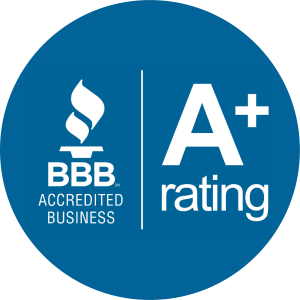 Proudly Serving These Great Communities