Air Conditioning Installation in Denver, CO
Replacing your outdated cooling system doesn't need to be a messy, time-consuming, or costly process. L&L Heating & Air Conditioning earns your satisfaction with competitive pricing, organized project management, and swift turnaround. Drawing from 39 years of experience, our technicians guide you through every step and decision, tailoring our recommendations to suit your unique household and lifestyle. Through exceptional equipment and installation procedures, we create a perfectly cool indoor environment while keeping energy costs and sound levels to a minimum. Partnering with leading manufacturers, we service all brands and answer any challenge in the Denver Metro area.
Reasons to Call Our AC Repair Professionals in Denver
You should get in touch with L&L Heating & Air specialists right away if you notice the following issues with your AC:
Your filters seem to be clogged or unclean.
Your device turns off by itself.
The airflow in your home is inadequate.
Your unit is making strange noises.
If your cooling system isn't performing as it should, it's time to think about replacing your outdated air conditioning system with an energy-efficient model. L&L Heating & Air can help prevent the inconvenience of a failing cooling system. For a free estimate on installing an AC system and scheduling service, call 720-851-1691.
Why Choose L&L Heating & Air Conditioning
L&L Heating & Air offers expert installation and repair for all varieties of air conditioners around Parker and Denver, CO. Here are a few reasons to choose L&L Heating & Air as your AC installation specialists:
L&L Heating & Air is proud to have one of the fastest response times in Denver Co.
Knowledgeable Technicians
Our AC installation specialists are highly qualified and NATE certified.
Our AC installation and maintenance experts are always available to you to provide prompt and emergency service.
We Provide Residential and Commercial Repair
Our team of trusted professionals will install a new air conditioner or repair the one that already exists on your residential or commercial property.
We are available around the clock to be there whenever you need us. If your air conditioner suddenly stops working, 720-851-1691 is the number to call.
L&L Heating & Air offers high-quality servicing for all models of air conditioners whenever you need it.
Having provided customers with the best AC installation services for years, you can rely on us for the best services in Denver, CO.
Check out what our clients say about our AC installation services and their interactions with us.
You can rely on L&L Heating & Air for your Air Conditioning installation. Your new air conditioner will be installed and serviced by our crew of qualified experts. To schedule your air conditioning installation right away, visit us online.
How to Start Service
Are you thinking about installing a new cooling system in your home? Hire the top air conditioner installers around Parker and Denver, CO. The L&L Heating & Air experts will guide you towards a solution that best fits your budget and demands. Our certified specialists can install different types of AC units and their components.
Here's how to arrange for our AC installation services:
Get in touch with us to request an appointment for air conditioning installation.
Our AC Installation Specialists will need crucial information from you before giving you an estimate for your project's needs.
If your old air conditioner is ready for replacement, our AC installation specialists will help you find a new air conditioner to install.
Call us at 720-851-1691 to schedule your air conditioning service in Denver, CO Today!
When summer arrives in Denver, the heat can become unbearable. This is where L&L Heating & Air Conditioning Inc. comes in. They are a leading provider of air conditioning installation services in the Denver area. With their team of trained professionals, L&L Heating & Air Conditioning Inc. is committed to delivering high-quality and reliable services to their customers.
Why Choose L&L Heating & Air Conditioning Inc. for AC Installation?
Experienced and Trained Professionals
Affordable Prices
High-Quality and Reliable Services
Customer Satisfaction Guaranteed
Excellent Reputation
The AC Installation Process with L&L Heating & Air Conditioning Inc.
Consultation and Assessment
Customized Solutions
Professional Installation
Post-Installation Support
Benefits of AC Installation with L&L Heating & Air Conditioning Inc.
Increased Comfort
Improved Air Quality
Energy Efficiency
Cost Savings
Increased Property Value
Types of AC Units Offered by L&L Heating & Air Conditioning Inc.
Central Air Conditioning Units
Ductless Mini-Split Systems
AC Maintenance Services Offered by L&L Heating & Air Conditioning Inc.
Regular Maintenance Checks
Filter Replacements
System Cleaning
Repair Services
Why Regular AC Maintenance is Essential
Energy Efficiency
Improved Air Quality
Cost Savings
Prolonged Lifespan of the AC Unit
Enjoy the convenience of a modern air conditioning system installation!
Consider such options as WiFi accessibility, zoned conditioning, and variable-speed compression to enjoy superior control, comfort, and cost savings.  For skilled services and customized solutions, rely on [name] for air conditioner installation throughout Parker, Aurora, Centennial, Lone Tree, Highlands Ranch & Castle Rock, CO. You Will Be Comfortable With Us!
View More Coupons
We're always here to help.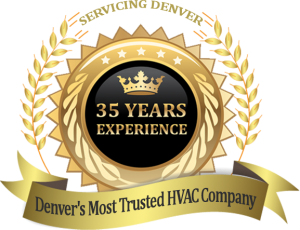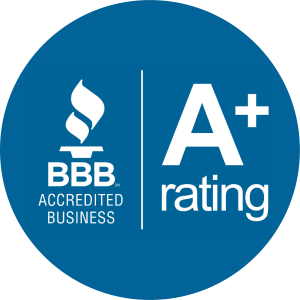 Proudly Serving These Great Communities