Heating Installation in Denver, CO
The warm season is nearing an end, and the incoming chilly winter sends its warning signal. If you live in Denver, winter can be cold and snowy. Even though it may sound great to stay indoors during these cold months, you should ensure your heater is ready for action. You do not want any malfunctioning equipment to cause you to freeze in your house.
If your home or business does not have a functional heating system, you do not have much time for heating installations before winter. Without professional assistance in Denver, CO, it can be impossible to ensure that your central heating system is working correctly. At L & L Heating & Air Conditioning, we can help you install or repair your HVAC system for optimum functionality before winter. 
When to Consider Heating and Furnace Installation
Winter can be unforgiving when you have a malfunctioning HVAC system in your home or business. Unfortunately, many people ignore heating and furnace maintenance when the cold months are over. As a result, the HVAC system may develop problems even when not in use. However, regular maintenance ensures your system is in good condition.
A well-maintained furnace can serve you for quite some time, but eventually, they all need to be repaired or replaced. If your current HVAC system is 15 years or older, you should consider replacing it before it fails. In addition, if you notice your furnace doesn't warm your home as you would like, it may be time to call a professional.
Heating system installation is a complex task and risky for a trial-and-error DIY project. Experts from L & L Heating & Air Conditioning can help install and ensure your heating system is in the best condition.
Reasons to Call Our Heating Installation Professionals in Denver
You risk making a costly mistake that could cause your heating system to fail when you choose to do it yourself. But don't worry. Having a reliable and expert team for efficient gas heating installation would be best. If you are unsure which type of heating system is right for your home, a professional installer can help you decide.
Our technical experts at L & L Heating & Air Conditioning can ensure you get the best possible services.
Why Choose L & L Heating & Air Conditioning
When you contact a heating and air conditioning company, you expect the technical team to have the expertise and experience required to get the job done right the first time. But that isn't always the case. Incompetent technicians can cost you a lot due to faulty installation. L & L Heating & Air Conditioning's installation professionals are meticulous in every part of the process.
When you call us, we will guide you through the entire process, from choosing the right heating system for your home to ensuring the installation is done correctly. Let us help assess your home and determine which system suits your needs.
How to Start Service
If you feel your heating system is no longer effective as you'd like, it's time to contact a professional heating system installer. L & L Heating & Air Conditioning can help you find the best solution for your condition.
Here is how to arrange for service:
Reach out to our team for an appointment for heating system installation
Provide necessary information about your home, and heating needs
Our experts will visit your home with same-day service
Get the Best Heating installation in Denver, CO
Ensuring your HVAC system at home and business are in optimum condition is essential for winter. But, you need to hire professionals for efficient heating installation and repair.
At L & L Heating & Air Conditioning, we provide various HVAC services such as heating and furnace repairs, maintenance and installation, and air conditioning repair and installation. We are a family-owned business with more than 35 years of experience. We care about your comfort in Denver. 
Contact us or call 720-851-1691 to request an appointment.
View More Coupons
We're always here to help.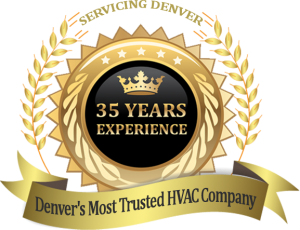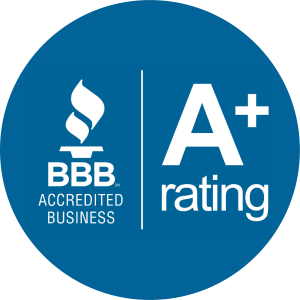 Proudly Serving These Great Communities