Heating Services for Denver, CO
Heating services in Denver, Colorado, are no small matter. While we enjoy mild weather most of the year, winter can blow through with forceful chill and incredible snow. Keeping warm throughout the year means relying on your heating system to perform efficiently from the first cold autumn day to the last chilly spring morning. If your home or business needs heating services, you can rely on L&L Heating & Air Conditioning for skilled repairs, maintenance, and heating system replacements.
To ensure your heating equipment lasts as long as possible, operates dependably, and maximizes efficiency, call on L&L Heating & Air Conditioning for professional maintenance. We deliver superior value from your investment. Our qualified technicians perform meticulous troubleshooting, addressing minor concerns before they cause disruption, further damage, or safety risks. Drawing from 39 years of experience serving home and business owners in Parker, Aurora, Centennial, Lone Tree, Highlands Ranch & Castle Rock, Colorado, L&L Heating & Air Conditioning provides conscientious, affordable, and quality solutions to winter comfort.
Stay warm all winter with regular heating service from L&L Heating & Air Conditioning!
Some of the numerous benefits of seasonal maintenance from L&L Heating & Air Conditioning include:
Safety checks
Healthier indoor air quality
Extended service life of equipment
Reduced monthly costs
Restored heating capacity
Minimized sound levels
Peak energy efficiency
Management of warranty requirements
Fewer repair needs
Heating Issues to Look Out For
Heat Can't Keep Up with the Thermostat
If your home or business is never warm enough to meet thermostat demand, your heating system may need cleaning or repairs. L&L Heating & Air Conditioning can get your HVAC back into serviceable condition in a jiffy.
Uneven Heat and Cold Drafts
Noticing where hot and cold spots are can indicate inefficient or broken ductwork that may need repairs.
Vents Blowing Cold or Luke-Warm Air
If your vents are blowing cool air, your heater is likely not working correctly. Call for heating services to assess and repair the problem ASAP.
Unusual Sounds or Smells
Trust your senses. Clanging or banging sounds can mean your heater needs cleaning or a broken fan blade is inside. Musty smells mean mold in the ducts, while the smell of burning (especially burning plastic or metal) means you should turn off the heater and call for emergency heating repairs right away.
Heater Power Cycles Constantly
A heater that cycles constantly may be a problem with your thermostat or your furnace's power system. If changing the batteries or resetting the thermostat doesn't do the trick, call for heating service repairs.
Heater Won't Turn On or Won't Turn Off
The same is true if your heater won't turn on or turn off. Check the thermostat, then call for repairs before your house gets too cold.
Higher Power Bill Every Winter
If your heater loses efficiency due to dust buildup, internal damage, or age, your power bill increases every winter. Often, regular maintenance can resolve the issue and restore your bills to normal, but it may also be time to schedule the replacement of an old heating system.
How Often Should Heating Services be Scheduled?
Once or Twice a Year
In Denver, your heating system should be serviced at least once a year, and twice-yearly HVAC inspections of the heating and cooling systems will make sure everything works well year-round.
Fall and Spring are the Best Times for Heating Services
The best time to schedule a heating service is during the fall or spring. Autumn heating inspections and tune-ups ensure that your heater is ready to serve you unfailingly through the winter, while a springtime maintenance visit can clean and pack up your heater for a year of disuse as you switch to the AC.
As Soon As You Notice an Issue
Of course, you should always call for a heating inspection or repairs as soon as you notice your heater working inefficiently or showing signs of real problems. Don't hesitate and risk your heat going out at the worst time.
Why Choose L & L Heating & Air
Dedicated to Denver Homes and Businesses
L&L Heating & Air Conditioning has nearly 40 years of experience in the business, serving home and business owners throughout the Denver region from Aurora to Castle Rock. We understand the unique heating needs of Colorado residents and are ready to keep you comfortable all year.
Focus on Comfort, Air Quality, and Safety
Our highly trained teams prioritize efficiency, comfort, safety, and air quality for each client. We will provide valuable advice and heating services for any home or business.
24/7 Emergency Heating Repairs in Denver
Are you experiencing a heating emergency? L&L provides 24/7 emergency HVAC repairs to get your heater up and running even in the middle of the night and the dead of winter when you need heating the most.
Heating Services We Offer
Heating Inspections and Heater Tune-Up
Scheduled and Emergency Heating Repairs
Heating System Safety Checks
Heating System Replacements
L & L Heating & Air: Your Go-To for Heating Services
L&L Heating & Air is dedicated to providing the residents of Denver with excellent air quality, efficient HVAC performance, and high-quality heating services. Contact us today to discuss your needs and schedule a heating inspection, tune-up, repair, or replacement.
L&L Heating & Air Conditioning handles all makes, models, and styles of heating options, including furnaces, heat pumps, boilers, and more. Our technicians remain updated with evolving technology and complete a comprehensive task list to restore optimal performance of your heating equipment. Consider a Maintenance Plan targeted to suit your specific requirements, and contact L&L Heating & Air Conditioning at 720-851-1691 for further information, flexible scheduling, and rewarding service throughout the Denver Metro area. You Will Be Comfortable With Us.
Contact us today for more information, or to schedule your service with L&L
View More Coupons
We're always here to help.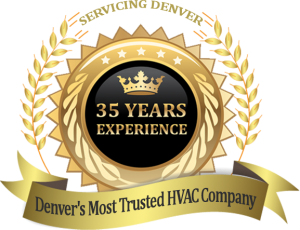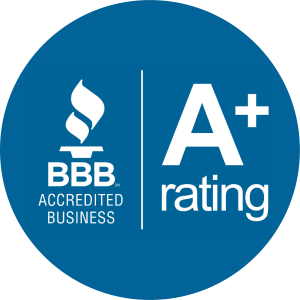 Proudly Serving These Great Communities