Ductless AC Repairs in Denver, CO
Personalize comfort, trim monthly energy bills, and take control over indoor temperatures in ​​t​​he most challenging of spaces. A ductless split system provides nearly endless possibilities for additions, renovations, tight installation spaces, or hard-to-heat/cool rooms. L & L Heating & Air Conditioning specializes in Mitsubishi ductless technology, offering a range of innovative and proven options to suit any requirement. Our experienced and qualified technicians match your needs to the ideal system, determine the optimum location, and typically complete your entire project in a single day. Contact L & L Heating & Air Conditioning for ductless installation, maintenance, and skilled repair in the Denver Metro area.
How Ductless Mini Split Systems Work
A mini-split system has an outdoor condensing unit, one or more indoor evaporator units, and a thermostat. A ductless mini-split system is designed to cool or heat a home and is easier to operate than larger HVAC systems. Just set the desired temperature on the remote, and the unit will handle the rest.
When cooling, the system blows warm, humid air inside your home to the outdoor condenser. A coolant is contained in numerous coils on the condenser. When the air runs over the coils containing a coolant, it transfers heat to them. The coils help dissipate this heat outside, thus dehumidifying the air and improving air quality within your home. After cooling, the air is returned to the inside unit, where it is circulated throughout the house. Ductless mini-splits are available in different sizes. Some sizes feature stronger compressors that heat and cool the entire house, while others are better suited for cooling a single room.
Are you considering upgrading to a ductless mini-split system? Call 720-619-6428  to learn more about our ductless mini-split installation service.
Common Applications of Ductless Mini-Splits
Here are some common applications of ductless mini-split systems:
Heating or cooling particular areas, such as your home office.

Cooling an overly hot kitchen or main bedroom.

When you want to heat or cool newly created spaces without extending the existing ductwork.

Cooling an office that has grown stuffy from copiers, computers, and other equipment.

Cooling areas of your home that receive excessive sun exposure.

An additional cooling solution is required to supplement your central air conditioner.
Signs You Need a Professional to Repair Your Ductless Mini Split
The following are indications that you should get in touch with a professional to conduct repairs on your air conditioner:
Your ductless mini-split system is making unusual noises.

Your air conditioner is running, but no cool air is being released.

Your ductless mini-split system is not cooling or heating your home as effectively as it used to.

You've noticed water dripping from your indoor unit or pooling around the system.

Your ductless mini-split system is releasing unpleasant odors.

Your energy bills have suddenly increased without any corresponding increase in your energy usage.

Your ductless mini-split system is unresponsive or fails to turn on.
If you notice any of these signs, it is best to call the professionals and have them inspect and repair your air conditioner. A professional will diagnose the issue and make the necessary repairs to restore the performance of your ductless mini-split system.
By attempting to identify and resolve these problems on your own, you risk harming the ductless mini-split further or injuring yourself. Trying to fix these issues yourself may also void the manufacturer's warranty.
Signs It Might Be Time for Maintenance of Your Ductless Mini-Split System
Your ductless mini-split system needs regular maintenance to run effectively and efficiently. Here's a look at what goes into maintaining a ductless mini-split system:
Replacement of faulty capacitors.

Cleaning or replacement of the filter.

Replacement of malfunctioning compressors.

Cleaning of the evaporator coils and the condensing unit.

Balancing the fan wheel and repairing damaged fan blades.

Checking and replacing the circuit breaker.
Regular maintenance of your ductless mini-split system can prevent these issues and keep your ductless mini-split operating efficiently. When the time comes and you require a ductless mini-split AC tune-up, you can always rely on the L & L Heating & Air professionals to provide maintenance, thorough troubleshooting, and emergency repairs.
Advantages of a Ductless Mini and Multi-Split System
Some of the many advantages of ductless mini and multi-split systems include:
The system automatically adapts the capacity and maintains even temperature fluctuations from floor to ceiling.

Multi-stage air filtration combats concerns with allergens, viruses, and bacteria.

Wireless remote enables convenient increase/decrease of temperature without getting up.

WiFi accessibility from your smartphone enables remote operation.

The quiet operation never draws unwanted attention.

Outstanding heating/cooling capacity delivers year-round comfort.

Exceptional energy efficiency trims monthly costs.

The lightweight and streamlined design allows for versatile mounting capability.

Quick installation without renovation.

Individual thermostats achieve room-by-room climate customization.

No need to condition unoccupied spaces.

Programmable operation promotes greater cost savings.

Dedicated dehumidification modes enhance summer comfort.
Trust L & L Heating & Air for Your Ductless HVAC Needs
 L & L Heating & Air is your go-to provider in Denver for any HVAC needs. In addition to our range of ductless HVAC services, we also offer accurate and precise installations of ductless heating and cooling systems.
Our team of experts is skilled in installing compact ductless air conditioners and heat pumps for single or multiple-room applications, mounted on the wall or recessed flush into a drop ceiling, to suit any decor in both residential and commercial settings. We use the latest equipment and technology to ensure a smooth and seamless installation process, and we work closely with our clients to determine the optimum location for the system.
With 39 years of dedicated service, we uphold strict standards of quality and guarantee customer satisfaction. Contact L & L Heating & Air Conditioning at 720-851-1691 for all your ductless HVAC needs, including accurate installations and 24/7 Emergency Repair throughout Parker, Aurora, Centennial, Lone Tree, Highlands Ranch & Castle Rock, CO.
At L & L Heating & Air, we are committed to keeping you comfortable all year round.
View More Coupons
We're always here to help.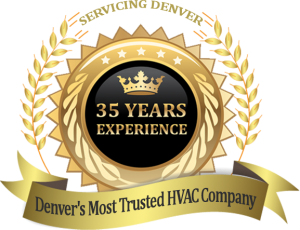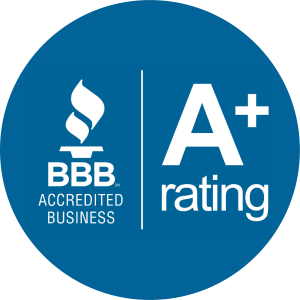 Proudly Serving These Great Communities