Carbon Monoxide Detection Safety Services
Home Protection and Safety Services Around Parker and Denver, Colorado
The Right Safety Equipment
You and your family deserve to be safe at home. That's why L&L Heating and Air Conditioning provides a variety of safety equipment to test for high levels of toxins like carbon monoxide. Talk to our team to learn what would help make your home safer.
L&L HVAC will help you protect your home with new technology from Carbon Monoxide detectors, Water Leaks and Freeze detectors, and Home Door Video Cameras to know who is coming to your home.
Carbon Monoxide Protection
Carbon monoxide (CO), an odorless, colorless gas, which can cause sudden illness and death, is produced any time a fossil fuel is burned. CDC works with national, state, local, and other partners to raise awareness about CO poisoning and to monitor CO-related illness and death in the U.S.
You Can Prevent Carbon Monoxide Exposure.
Do have your heating system, water heater and any other gas, oil, or coal burning appliances serviced by a qualified technician every year.
Do install a battery-operated or battery back-up CO detector in your home. Check or replace the battery when you change the time on your clocks each spring and fall. If the detector sounds leave your home immediately and call 911.
Do seek prompt medical help if you suspect CO poisoning and are feeling dizzy, light-headed, or nauseated.
Don't use a generator, charcoal grill, camp stove, or other gasoline or charcoal-burning device inside your home, basement, or garage or near a window.
Don't run a car or truck inside a garage attached to your house, even if you leave the door open.
Don't burn anything in a stove or fireplace that isn't vented.
Don't heat your house with a gas oven.
Don't use a generator, pressure washer, or any gasoline-powered engine less than 20 feet from any window, door, or vent. Use an extension cord that is more than 20 feet long to keep the generator at a safe distance.
Products
Bryant Carbon Monoxide Alarm
Protect your home against dangerous levels of carbon monoxide. The Bryant Carbon Monoxide Alarm uses sophisticated electronics and unmatched sensor technology to detect the co levels in your home.
Monitors CO levels in home
Loud audible alarm
Peak level button displays the highest CO level recorded since alarm was last reset
Protection provided during a power outage by a rechargeable lithium ion battery
Plugs into any standard electrical outlet
7-year limited warranty
For more information on the Bryant Carbon Monoxide Alarm, visit: https://www.bryant.com/en/us/products/co-alarms/coalm/
Water/Freeze Leak detector
Our Honeywell WIFI leads detector will let you know immediately at the first signs of leaks, freezes, or excess humidity. Have peace of mind with The Wi-Fi Leak & Freeze Detector that alerts you on your smartphone if there is any issue.
Leaks and frozen pipes can cause serious damage to your home. With Wi-Fi Water Leak and Freeze detectors you can get early warning. By catching it early, you may be able to avoid expensive repairs and loss of treasured items. They can be placed near trouble spots like the sump pump, water heater, washer and under sinks. Each can be individually named and registered in the Home app and easily connect to your home Wi-Fi network. If a leak is detected or pipe begins to freeze, the Home app on your phone will alert you wherever you are.
Battery operated – Lasting up to three years (Batteries included)
Connects to standard Home Wi-Fi directly – no need for an extra hub
Status LED lights and an industry leading 100 dB buzzer helps notify a leak detection
Temperature, Humidity and Water Leak measurement
4ft cable sensor (included) can be used to extend sensor capability
The entire length of cable sensor detects water
Additional cables can be added to extend the sensor length to 500ft. (sold separately). Ideal for looping in an entire area
DIY installation and can be setup in minutes
For more information on the Water/Freeze Leak detector, visit: https://www.honeywellhome.com/en/products/water-alarms/lyric-wi-fi-water-leak-and-freeze-detector
Home Detection
Keep your family safe from intruders and see who is coming to your front door with our selection of doorbell and outdoor cameras.
Nest Hello Doorbell Camera
The doorbell you've been waiting for. Nest Hello lets you know who's there, so you never miss a thing. It replaces your existing wired doorbell and
delivers HD video and bright, crisp images, even at night. It's designed to show you everything at your doorstep — people head to toe or packages on the ground. And with 24/7 streaming, you can check in anytime. Or go back and look at a 3-hour snapshot history to see what happened.
Nest Outdoor Camera
Your first line of defense. Nest Cam IQ is a powerhouse of brains and brawn. Weatherproof. Tamper-resistant. And seriously sharp. Because you want to know about a break-in before it happens.
Insight for outside.
Good insight starts with incredible sight. Nest Cam IQ can detect a person up to 50 feet away, then alert you with a photo of who's there. With Nest Aware, it can even recognize a familiar face.
Vision so visionary we call it Supersight.
What do you get when you combine a 4K sensor with HDR and intelligent imaging? Supersight. It's 1080p HD with superpowers.
Close-up tracking view
12x digital zoom and enhance
Keep a close eye on somewhere specific. With a 4K sensor, it can zoom in up to 12x and enhance for a crisp picture.
Daytime HDR
For more information on the Nest Hello Doorbell Camera, visit: https://store.google.com/us/product/nest_cam_iq_outdoor?l=en-US
View More Coupons
We're always here to help.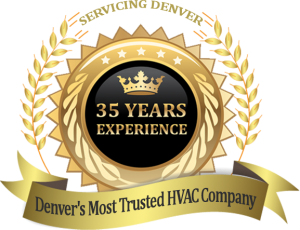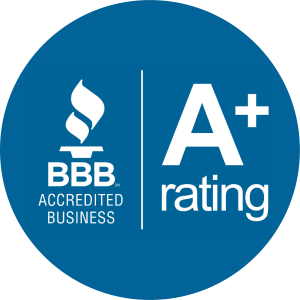 Proudly Serving These Great Communities