Water Heater Replacement in Denver, CO
For all your residential tankless and tank water heater needs: complete water heater replacements, minor repairs, and installations, turn to L & L Heating and Air.
Water heaters are pivotal to every home, and the importance of your water heater cannot be understated. It not only provides hot water for showers, sinks, and dishes, but it is also how you heat the water in your pool or hot tub.
While water heaters have lasting qualities, they may sometimes fail to work in prime condition. When this happens, you need a dependable and experienced company. That is where L & L Heating and Air comes into play. We specialize in water heater installation, replacement, and repairs.
For the last 39 years, we have replaced hundreds of thousands of water heaters for residential customers throughout Denver and surrounding areas. Our technicians are NATE certified and have decades of combined experience; If you need a water heater repair for broken elements, leaks, and more, or a new water heater installation, call us at 720-851-1691 for a quick phone quote.
Common Water Heater Problems
When a water heater needs repairs or replacement, there will be noticeable signs. You can often spot issues with your water heater early by paying close attention to indications that the water heater is not functioning properly.
No Heat or Hot Water
The single most apparent issue with a water heater is when the heat stops. If your radiators are cold and there is no hot water in the taps, your water heater is not operating and may be unable to turn on. Check your thermostat, pilot light, and water heater settings before calling for repairs.
Not Enough Heat
You may notice that your radiators are only slightly warm, and the water in the taps is lukewarm at best. When your water heater starts to underperform, this is clear that something is wrong and needs fixing. It could be a scale buildup, an old heating element, or an issue with your thermostat.
Leaks, Drips, and Puddles
As plumbing fixtures, water heaters are always at risk of springing a leak. If you notice water around your water heater, leaking pipes, or dripping radiators, you will want to arrange a system inspection and water heater leak repair.
Rattling, Rumbling, and Clangs
A noisy water heater is likely covered in scale-limescale and calcium deposits that build up inside plumbing fixtures that run hard, mineral-rich water. When scale builds up, it coats the heating elements and causes a creaking, rattling, or rumbling sound as the elements heat up.
Water Heater Turns Itself Off or Won't Turn On
A common water heater power issue is that it turns off on its own or will not turn back on. A water heater that frequently turns off tells you something is wrong and needs to be repaired before the unit will run smoothly again. This symptom could be an issue with the electrical wires, the water level, or the thermostat, to name a few.
Unpleasant Smells
Several bad-news odors could emit from your water heater or radiator. Watch out for bacteria and mold smells and the smell of burning plastic or copper. If you smell burning, switch off the thermostat immediately and call for water heater repairs.
Rising Energy Bill
Lastly, keep an eye on your power bill. If the amount of heat your building goes from one winter to the next, your water heater may lose efficiency and require more power to run over time. If a tune-up does not fix the problem, you may need to schedule your next water heater replacement.
Repair or Replace Your Water Heater?
When working with an integrated system, it is important to know when to replace and when to repair. Most water heater issues can be fixed with a quick repair. However, there are some signs that it is time to replace your water heater before a disaster occurs with the next breakdown.
Your Water Heater's Age
Water heaters are designed to last between one to two decades, with an average of 12-15 years. If your water heater is over ten years old and needs repairs, it may be time to consider the replacement of your water heater.
How Often the Water Heater Needs Repairs
No matter the age of the unit, if your water heater needs constant repairs – several times a year – to function properly, it is likely on its last legs. At some point, it becomes more cost-effective to install a replacement water heater than to continue taking care of repairs, especially if your power bill is also rising.
Protect Your Water Heater with Regular Maintenance
The best way to avoid the need for water heater repairs or early water heater replacement is to protect your unit with regular maintenance instead. By scheduling an annual water heater cleaning and tune-up, you can keep your building heated at top efficiency for the duration of your water heater's natural lifespan.
You can count on L &L Heating & Air Conditioning for all your commercial building needs, from routine maintenance services to emergency repairs and rapid water heater replacement installation.
View More Coupons
We're always here to help.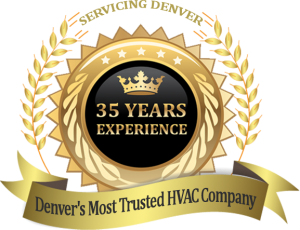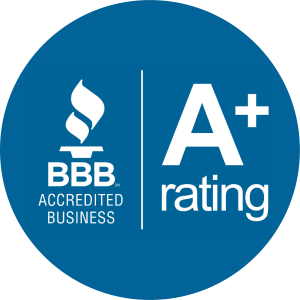 Proudly Serving These Great Communities