Customer Testimonials
Jason Wyperd
Rated highly for: Punctuality, Responsiveness, Quality, Value
L and L is great. Had been working on my furnace and thought I fixed the problem but hadn't. They completely understood me trying to handle and fix my issue. After two long cold weeks I reached out to L&L. I told them my story and they were very forgiving. They came by did a diagnosis and later that evening came by and did the repair. I was not on the schedule and it being cold and their industry being very busy they still got to my house. The cost of the repair was more than reasonable. Thanks Brian and your tech. Awesome.
---
If you want a company that stands by their customer satisfaction, you don't need to look any further. Phil made sure I understood what was happening with my current furnace and what they could do to fix it as well as give me suggestions on a new furnace only upon my request. He was not pushy, very knowledgeable and very helpful in the entire process. I had them install both a new furnace and AC unit and Abel and his crew was very courteous, quick and made sure everything was working and I was satisfied when they finished. I will be letting my friends know who to call if they need any heating and cooling services. Great experience!!
---
I have used their services three times now. Each time they are quick, efficient, reasonable and go the extra mile to educate me about the issues and what I need to do whether it is now or further down the road. I have young children and I had my heat go out in the evening. They responded quickly and were very helpful to get me back up and running. Dylan has been my service tech each time and he is very, very good! Highly recommend them
---
We've had great experience with L&L heating and air. They came in the middle of a snowstorm for what ended up being a flipped ground fault outlet that I had no idea i needed to check – And were kind enough to give me a "tour" of all of of my furnace, hot water tank, and more. The service tech even replaced my furnace filter. They came another time at 9 pm when our heat went out and swiftly replaced a part that had gone bad. Their service is by far the best in Denver and we will exclusively call them in the future. We've never waited more than 1-2 hrs for a tech to arrive even in harsh weather conditions.
---
Had a wonderful experience with L&L particularly with their service tech Dan Jones. Our AC went out Thursday night. Friday we call multiple HVAC companies and most wouldn't have a tech available till Monday late afternoon or even longer than that. Got ahold of L&L around 1700 on Friday and they said they would have a tech out Saturday between 0800-1000. Dan called us when he was on his way and let us know there was a lot of traffic on the 470 but he would get to our house as soon as he could. Once he arrived he took a look at the thermostat and then headed outside to the unit. Once outside he explained what he was doing and provided me with a lot of info about AC units which I really appreciated. He diagnosed and found the problem right away. Once he replaced the capacitor the unit kicked right on and started blowing cold air again. Never once did he try to up sell any extra parts or use any scare tactics trying to get us to buy a new unit. Dan was very upfront and honest with us and had our best interest in mind. I would defiantly recommend Dan to any of my friends and family, and because of his excellent service he has earned our trust and we will defiantly contract L&L and request Dan for any of our future HVAC needs.
View More Coupons
We're always here to help.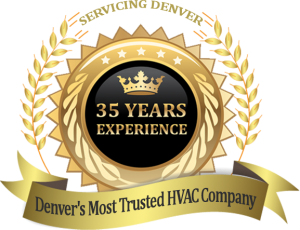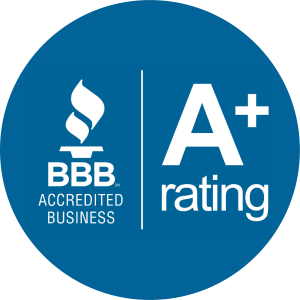 Proudly Serving These Great Communities