Heat Pump Service
Modern heat pumps continue to gain popularity as an energy efficient and effective source of temperature control.  Combining heating and cooling capability into one convenient system, heat pumps keep you comfortable all year round.  The equipment transfers heat from one location to another, rather than burning fossil fuel to generate heat, so there's no risk of fumes, flames, or combustion byproducts, such as carbon monoxide.  The process is clean, quiet, and keeps operational costs to a minimum.  And through variable-speed technology, these innovative systems now adapt capacity to suit demand.  In other words, your heat pump will only supply the exact amount of heating/cooling you need, adjusting its speed to maintain more even temperatures and optimize efficiency.  Contact L&L Heating & Air Conditioning for further information and a full range of heat pump services in Parker, Aurora, Centennial, Lone Tree, Highlands Ranch & Castle Rock, CO.
Signs your Heater Needs Repair
Before your heat pump breaks down completely, it shows several tell-tale signs that can help you know when it is time for repair. One such sign is little or no air coming from the unit. Besides the diminished airflow, other tell-tale signs suggesting that it is time to call in a professional for heat pump repair service include:
A heating pump heater with issues like clogged filters works harder to heat your office or home. As a result, the unit uses more power to cool or heat, increasing energy bills. If you notice an unexplained surge in energy costs, schedule a heat pump repair service to get the underlying issue fixed.
Weird Odor from Heating System
A pungent or musty smell from your heating system can also indicate an underlying issue within the heat pump. Various factors, including a dirty filter, a cracked heat exchanger, or a gas leak, could cause the problem. As such, whenever you notice an unusual smell, do not hesitate to call your service provider in Denver for repairs.
Strange Noises From the Heat Pump Heater
Heating systems can be loud, but hearing strange or unusual noises from your heater signifies something is not quite right. The problems could be loose parts, a damaged fan, or a clogged duct. Don't ignore persistent noises – have a professional take a look to prevent further damage to your heating system.
Carbon Monoxide Detection
A faulty heating system can leak carbon monoxide, a deadly colorless and odorless gas, into your indoor air. Therefore, if your carbon monoxide detector sounds an alarm, and yet there is no wood stove, gas oven, or fireplace around, the chances are your heat pump is faulty.
The Most Common Heat Pump Issues
From thermostat problems and lousy wiring to faulty starter capacitors, there are several common heat pump issues that homeowners in Denver have to deal with regularly. Here are four of the most common.
The heat pump does not power up
The heat pump runs around the clock
The heat pump does not cool or heat despite running constantly
The heat pump short cycles
Troubleshooting Common Heat Pump Issues Before Calling the Professionals
Some heat pump issues are minor mishaps that you can fix. So before calling a professional for a heat pump repair service, troubleshoot the system using the following ideas from our experts at L&L Heating and Air Conditioning.
Heat pump not running: If your heat pump is not running, ensure that it is correctly plugged into the power source and that the circuit breaker hasn't tripped. In addition, you can check the air filters for signs of clogging.
Heat pump constantly running: Confirm if the air cleaners are clean and the thermostat is tuned correctly for a unit running constantly.
Heat pump, not cooling or heating: If your heat pump is not cooling or heating your home, check if the refrigerant levels are okay, the air filters are clean, and the thermostat is set correctly.
Outdoor unit frozen: If the outdoor unit of your heat pump is frozen, you can try defrosting the unit and cleaning or replacing the air filter.
Heat pump short cycling: For short cycling, check if the thermostat is faulty or if the refrigerant levels are low.
Repair or Replace Heating System?
A heat pump lasts for around 10-15 years. However, the lifespan can reduce or increase depending on several factors, including the unit's quality, the type of heat pump, the intensity of use, and the level of maintenance you give it.
Signs it's Time to Buy a New Heater
If your heat pump heater is more than ten years old and breaks down often, it has undoubtedly reached the end of its lifetime – start shopping for a replacement. Apart from the age and frequency of heat pump repair service, you should plan for a new heat pump heater if:
Your current heater consumes more power even with regular maintenance
You are spending more dollars on maintenance
The unit does not adequately cool or heat your home
The heat pump heater is noisier than it used to be
The heat pump has diminished airflow
Professional Heat Pump Repairs, Maintenance & Installations
L&L Heating & Air Conditioning provides new installation, retrofit, seasonal maintenance, and prompt repair throughout the Denver Metro area.  With 39 years of experience, we are proficient in heat pump technology and qualified to handle complex design and implementation.  By customizing our recommendations to the exact demand of your space, we ensure superior reliability, efficiency, comfort, and system longevity.  All jobs are completed swiftly, with attention to detail, and conscientious cleanup.
 Contact us at 720-851-1691 for expert heat pump services, including 24/7 Emergency Repair.
Image credit: Eakrin Rasadonyindee / Shutterstock
View More Coupons
We're always here to help.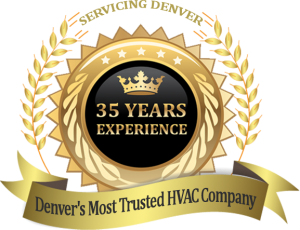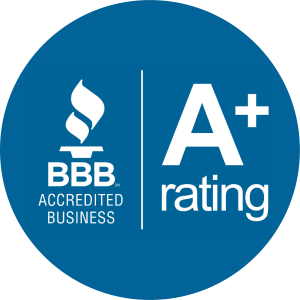 Proudly Serving These Great Communities