Air Conditioning Repair in Denver, CO
Air conditioning creates comfortable conditions in our homes by regulating the indoor air temperature, heat, and humidity. Although proper maintenance is necessary, frequent use of air conditioning prompts the need for occasional repairs to maintain proper functionality. Our NATE-certified technicians at L & L Heating and Air Conditioning guarantee quality and affordable air-conditioning repair services. 
Warning Signs that you need Air Conditioning Repair
Although air conditioning maintenance improves durability, certain instances require AC repair to restore functionality. Contact an HVACR professional to identify the problem and make appropriate repairs if you notice these problems. Below are some signs that signal that your AC needs repair.
AC is Blowing Warm or Hot Air
Warm air from the AC vent indicates a possible problem with the compressor or thermostat. It also shows possible overheating in the AC system, creating a risk of significant damage without AC repair.
AC Produces a Bad Odor
Air from the AC should be clean and free-flowing. Musty-smelling, bad odor indicates leakage, clog, mold, or dirt in the cooling system. It can also indicate burning or damage to the wire insulation, increasing fire risks or electric problems. 
AC Produces Unusual Sounds
Unusual sounds could signal a problem with the cooling system or serious damage to the AC vents. If the problem persists, consult professional help instead of attempting home repairs. 
AC has a Leakage
Liquid leakages from the AC indicate a problem with the leaking refrigerant or drain lines. Do not hesitate to contact an HVACR professional as it presents a major health risk to the building's occupants.
AC is not Working Properly
If you notice low airflow, other rooms cooling faster than others, or the system failing to turn off, contact an HVACR professional who will identify the source of the problem and repair the system.
Choose L & L Heating and Air Conditioning
Choosing L & L Heating and Air Conditioning is the best decision for homeowners and landlords needing AC repairs in Denver, CO. We are committed to providing quality air conditioning repair services at customer-friendly prices. Apart from affordability, we present our customers with the following advantages.
24-hour operations

– Our technicians are available for air conditioning repair services in Denver, Colorado, day and night.

Quality services

– We provide

accurate diagnostics

for systems' functionality of the thermostat, air filter, cooling system, motor, panels, and coils. We also confirm electrical functionality, noise and vibration levels, panel functions, control, and defrost systems to provide quality repair services. 

Expert technicians

– L & L Heating & Air Conditioning has

NATE-certified

technicians with HVACR training. Our technicians understand AC system functions and can provide appropriate air conditioning repair. 

We repair all AC makes, and model

s – Our committed AC repair technicians can identify problems and repair all AC types.  

Efficiency

– We have a team of experts ready to conduct quick and efficient AC repairs, saving time and resources.

Customer care services

– We are a trusted and reliable brand with loyal customers across Denver, Colorado. Visit Yelp, Google, and Angi to explore positive reviews and engage with our lovely customers and customer care services. 

Fair pricing – Apart from customer-friendly prices, we also maintain fair pricing by avoiding extra charges for night or holiday services. We do not want customers to feel exploited in any shape or form.
We won't Disappoint You
If you are searching for air conditioning repair services in Denver, Colorado, consult L & L Heating & Air Conditioning. We have a community of NATE- certified AC repair technicians committed to providing efficient, affordable, and quality air conditioning repair. Make L & L Heating & Air Conditioning your air conditioning repair service provider by connecting with us today.
The team from L&L Heating & Air Conditioning remains current with evolving technology, and we're equipped with a full inventory of quality replacement parts.  The majority of repairs are completed within a single visit, and along with proper disposal of discarded refrigerant, we leave no mess, debris, or damage to your property.
Trust in L&L Heating & Air Conditioning for all your air conditioning repair needs!
Following an accurate diagnosis of your cooling system, our licensed technicians provide honest answers, helpful recommendations, and ensure smart decisions. We deliver long-term solutions to even complex challenges, promoting dependable temperature control.  You Will Be Comfortable With Us!
We're always here to help.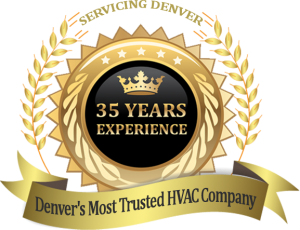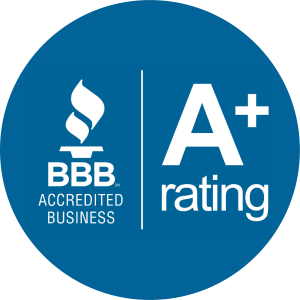 Proudly Serving These Great Communities