4 Ways to Maintain Your Air Conditioner
To protect yourself from the heat and humidity this summer, you should do everything you can to ensure your air conditioning unit is up to the task of cooling your home. To achieve maximum comfort levels in your home, proper AC maintenance is crucial.
Here are four ways to maintain your air conditioner.
1. Change the Filter on a Regular Basis
The primary function of your air conditioner's filter is to keep dander, dust, and other particles from infiltrating your home. When you don't change your filter, it becomes clogged with these particles. A clogged air conditioner is more likely to sustain damage.
How often you change your filter depends on the type of filter, the number of people living in the home, and whether you have pets. In most cases, you should change your air filter every 30 to 60 days. If you suffer from allergies, you may want to change it more often.
If you live in a remote area, or you live by yourself without any pets or allergies, you may only have to replace it every 6 to 12 months. If you have a dog or a cat, you should replace the filter every 60 days. Ask an HVAC professional if you're not sure how often to replace the filter in your particular living situation.
2. Keep the AC Unit Clean
When you keep your air conditioning unit clean, you will further reduce the chances of damage, plus the unit will last longer. A clean air conditioner also runs more efficiently. Before you clean your air conditioner, you should make sure the power is off.
The first thing you should do is lift the fan grille away and clean leaves and other debris from the interior. Do this by hand or use a wet/dry vacuum. Next, remove the outer covers and remove dirt and debris from between the fins. To clean the fins, use a garden hose instead of a pressure washer, which would damage the fins.
If you notice the fins are bent, straighten them with a fin comb or butter knife. After you put the fan grill back on, clean around the air conditioning unit. To ensure proper airflow, remove any branches or vegetation within two feet of the unit.
Inside your home, clean your AC unit's evaporator coil with coil cleaner and clear your evaporator drain of any biological matter. Examine your AC unit throughout the summer, and clean it as needed.
3. Make Repairs Right Away
Make repairs right away if you notice a problem with your air conditioner. This will prevent small problems from becoming bigger, more expensive ones.
Here are some signs your air conditioner may need repairs:
It blows warm air or not enough air.
It constantly cycles on and off.
It doesn't keep humidity levels down inside the home.
It leaks water or Freon.
It emits strange odors or makes odd noises.
If you notice that your energy bills are higher than normal, this might also be a sign your AC unit is in need of repair. When your air conditioning is not working as it should, it is not as energy-efficient. This could be due to a number of air conditioning issues, such as duct leaks, a failing condenser motor or other failing parts, or low refrigerant.
High energy bills could also mean that your AC unit was not installed properly or that your air conditioner is old. A central air conditioner usually lasts from 12 to 15 years. If your unit is older than this or in constant need of repairs, replacing it may be more cost-effective.
4. Contact an Air Conditioner Professional
To make sure your air conditioner is running at optimum capacity, contact L&L Home Improvements. We have provided professional air conditioning services to residents in Denver, CO, for nearly 40 years.
View More Coupons
We're always here to help.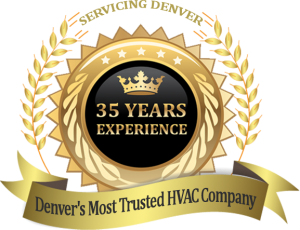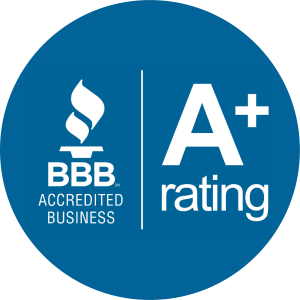 Proudly Serving These Great Communities